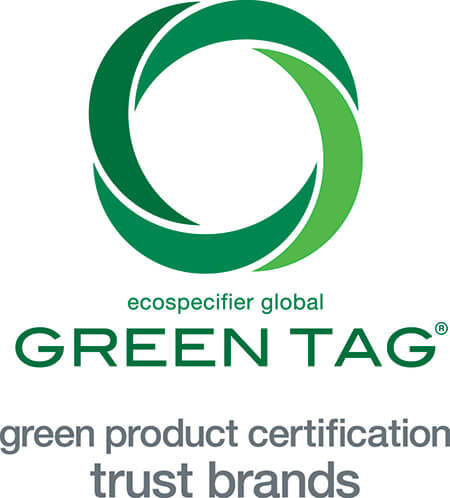 Global Green Tag is a unique, independent third party, green building and other sustainable product rating and certification program based on Life Cycle Assessment (LCA).
An Australian developed system with a global focus, the programme is comprised of two independent rating systems: GreenRate and LCARate. Green Tag is the Australian Federal Government agency (ACCC) approved National Certification Mark.

It applies a robust set of sustainability metrics to construction products. Using LCA to rate the 'cradle to end-of-life-fate' of eco-preferred products. 

Global Green Tag operates the only ACCC approved National Certification Mark in the green building materials sector. A Green Tag certified product informs specifiers that they can trust the green performance of the product. 

Global Green Tag is a Conformity Assessment Body (CAB) recognised by the Green Building Council of Australia and New Zealand.