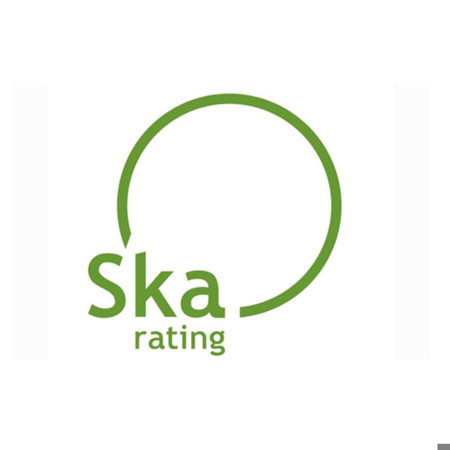 SKA Rating is a RICS (Royal Institute of Charted Surveyors) led and owned environmental assessment method, benchmark and standard for non-domestic fit outs. It helps landlords and tenants assess fit out projects against a set of sustainability good practice criteria, known as Good Practice Measures (GPM).
The offices scheme consists of more than a hundred GPM covering energy and CO2 emissions, waste, water, materials, pollution, wellbeing and transport.

It is estimated that 11% of UK construction spending is on fit-outs and that buildings may have 30-40 fit-outs during their life cycle.

Although there were established tools for assessing the environmental impact of whole buildings industry feedback that the certification of fit out, especially on existing buildings, indicated that attempts to use whole building systems were unsatisfactory both in terms of high costs and low relevance. 

SKA Rating has been developed with designers, contractors, corporate occupiers, managing agents and consultants. It differs from other labelling systems as it is project driven labelling fit out projects irrespective of base building construction.